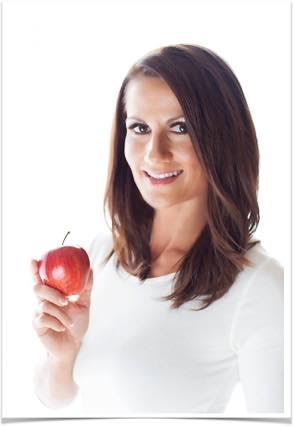 Gabriela Hosakova
Certifications:
NASM CPT
NASM Fitness nutrition specialist
Spartan SGX certified coach
Languages
English
Czech
Polish
About Me
I am an energetic, knowledgeable and result-oriented Certified Personal Trainer and Wellness Coach. I have over 5 years' experience designing, and monitoring, fitness programs and nutritional plans created to accommodate individual client's needs who are serious about getting results. Prior to this, I was competitive in muscular and athletic competitions.
Throughout the years I was dedicated to my own personal athletic achievements; the progression to personal training to give back and help others was a natural. My clientele is very broad based. I work with beginners, with very little or no background in fitness or nutrition, to designing intense workouts for the advanced athlete, including those who need special training for competion or athletic events. I enjoy working with all levels of fitness and skill.
The first step is to understand what the goals are and create a program to match the goals. The next step is to stay true and strong to the program. I love what I do; I help my clients get their goals in place and together, we execute a plan to make their physical dreams come true.
I include an initial complimentary consultation and weekly/monthly assessments to measure my client's weight, body measurements and setting up short and long term goals. I have been told, I have an ability to motivate and inspire clients regardless of physical fitness level and abilities and encouraging life changing habits.
In my free time I enjoy exercising, running, practicing yoga, reading, cooking, traveling, volunteering and spending time with my family and friends.
Ambassador:
The North Face Locals http://www.thenorthface.com/
Oral IV http://www.oraliv.com/
Training Style
* Weight Loss, Muscle Toning and Core Training
* Pre-Post Rehabilitation Exercise Training
* Flexibility, Stabilization and Balance Training
* Foundational Strength Training and Muscle Development
* TRX Suspension, Kettlebell, Bosu, Medicine, Plyometric
* Sport-Specific Exercise Training (Golf, Baseball, Soccer, and Tennis)
* Nutrition, Exercise and Lifestyle Coaching
* Virtual Training and Coaching
* Currently Modern, Highly Effective Nontraditional Strength Training
* Prenatal and Postnatal Exercise Training
* Postural Exercise Training
* Youth-Based Exercise Training and Education
* Cardiovascular Endurance Training and Conditioning
* Functional Multi-Joint Exercise Training
* Agility, Speed and Vertical Training
* Senior-Based Exercise Training and Rehabilitation
* Circuit Style, HIIT, Tabata and Crossfit Based Training
* Posing Sessions for Bikini and Figure Competitors
Exercise Philosophy
I believe it's essential to meet clients where they are and take purposeful steps in the direction of their goals, which enables them for success. There is no magic wand, no pill to swallow; Fitness is a lifelong commitment.
By practicing healthy lifestyle choices every day you will learn to take care of yourself both in the present moment, and in your future. Together, we look at your schedule and sort out reasonable goals, guiding you to your success. I will teach you how to deeply connect your mind and body by exercising with attention to detail. In deepening this connection, you will develop a nuanced relationship that can last a lifetime. My training sessions are not easy and I will push you, but never more than you can handle. My only requirement is that you commit to doing the work and try to give me your all. I will do everything in my power to get you where you want and need to go. It is my pleasure and my passion to empower you.
I love the metaphor that is strength training. In order to build power, size and strength you have to literally break down your muscles. This, in turn, switches on the body's survival mechanism and makes the body build back faster and stronger. This also reveals a law of nature that can be applied across the board: sometimes life falls apart to come back together. You need to break things down to build things up.
Social Media